This year's national cyber security awareness campaign of safeonweb.be is about two factor authentication (2FA). nextAuth, as a member of the Belgian Cyber Security Coalition, could not agree more: passwords are a thing of the past and 2FA is the way forward.
With the nextAuth technology, companies can get rid of passwords once and for all.
Provide a passwordless authentication experience to your users. Logging in is as simple as putting your finger (or face) or entering your PIN into your nextAuth enbabled mobile app.
Upgrade your security, going far beyond traditional 2FA addons such as One Time Passwords (OTPs) and become immune to brute-forcing and server data breaches. Our strong security is based on state-of-the-art cryptography and our patented True MFATM technology.
nextAuth operates invisibly, your brand comes first. Maintain a unified user experience by using a brandable authenticator app or use our mobile SDK to build it into your own apps.
Get in touch with one of our experts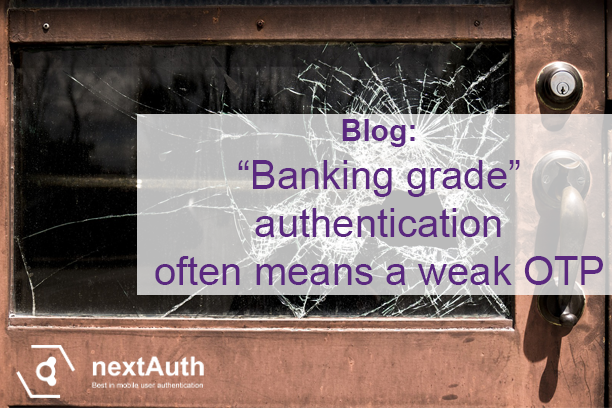 "Banking grade" authentication often means a weak OTP
Learn what goes on underneath the user interface of most authenticator apps. Far too often these are based on weak One Time Passwords (OTPs). OTPs are an outdated way of authenticating users and can be a serious liability for your IT security.