Beyond Usernames and Passwords in Life Sciences
Webinar 16th of February at 2PM (CET)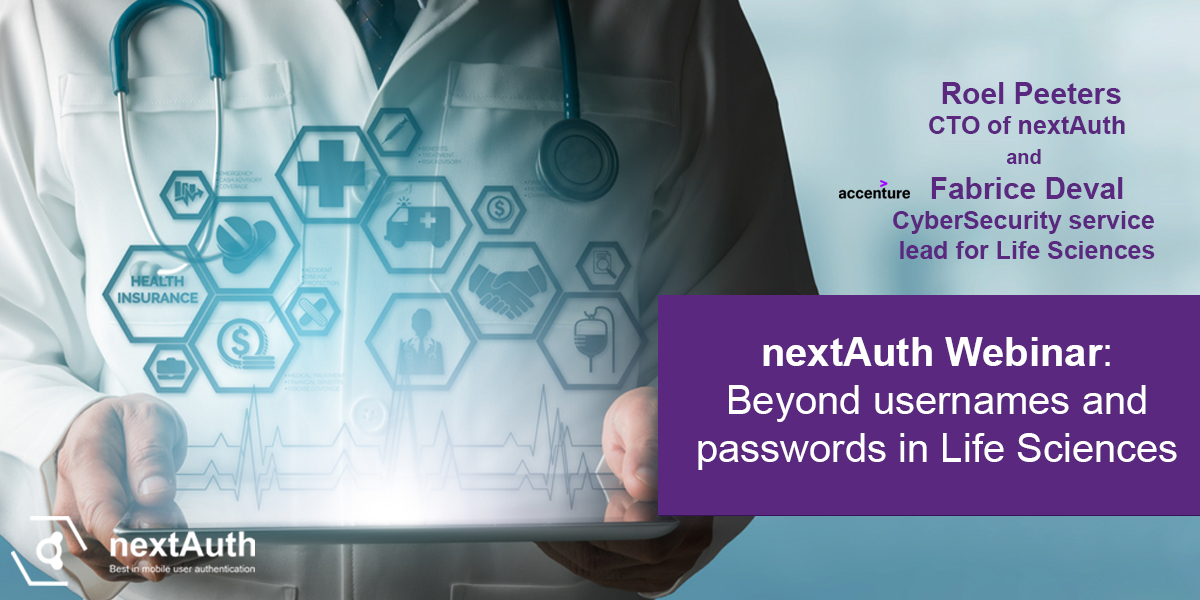 Increasingly, the success of life sciences companies is about their ability to deliver value through better patient outcomes. But while this shift creates infinite new possibilities to reinvent the patient experience and redefine the future of healthcare, it also introduces life sciences organisations to new security risks. Delivering better outcomes demands greater use of real-world evidence—more collaboration and data sharing across the healthcare ecosystem which, in turn, exposes vulnerabilities.
In this 45 minute webinar (30 minutes + 15 minutes Q/A) on the 16th of February at 2PM (CET), we'll be looking at recent trends and exploring how critical digital trust is for Life Sciences to drive future business growth and shared prosperity.
Our host Roel Peeters, nextAuth CTO, will be joined by Fabrice Deval, Accenture's CyberSecurity service lead for Life Sciences. Both have spent their career helping organisations build digital trust while offering a superior user experience. Together we'll walk through the implications of this new paradigm and consider ways to balance the two apparently conflicting drivers of productivity and security.
Reserve your spot at the webinar to understand:
the necessity of increasing security beyond username/password,
the importance of frictionless authentication,
and how to achieve these goals smoothly.
This webinar is for CISOs, CIOs, Product Owners, Heads of Security and IT Directors who wish to know more about securing their company's systems during a time when operations and interactions.